FLOATING BAMBOO SUNGLASSES
POLARIZED / UV PROTECTANT / SCRATCH & IMPACT RESISTANT
FLOATING BAMBOO SUNGLASSES
POLARIZED / UV PROTECTANT / SCRATCH & IMPACT RESISTANT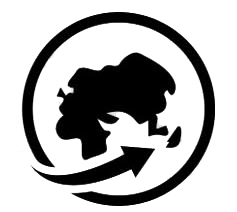 Free shipping on all US orders $75+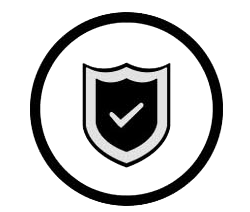 6-Month Worry-Free Guarantee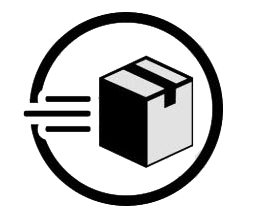 Same day shipping before 4pm

Don't just wear your floating bamboo wayfarers on land. Look stylish on the lake or in the swell!
NEVER LOSE ANOTHER PAIR OF SUNGLASSES TO THE WATER AGAIN!
Floating Bamboo Wood Sunglasses / Wayfarers / Eyewear
TZ Lifestyle Floating Bamboo Sunglasses are the perfect polarized eyewear for your outdoor adventures. Whether near the water or hiking mountainside, TZ Lifestyle UV 400 Protected Floating Bamboo Sunglasses are an affordable sunglasses option for your everyday use. Designed for Men or Women, our wood sunglasses collection provide you with the ultimate luxury in comfort, style and protection from UV rays with our Polarized UV 400 Protection technology.
Lightweight and Durable, floating sunglasses can literally go anywhere you go without the anxiety of losing your sunglasses to the bottom of the lake or the ocean floor. Sunglasses for Men, Sunglasses for Women and Sunglasses for kids. Outfit the whole family with our floating bamboo sunglasses and worry no more with our 6-month worry-free bamboo sunglasses guarantee.
Having been in the sunglasses industry for over 7 years, TZ Lifestyle has been providing hundreds and thousands of unique individuals who want to make a statement in style, not just on land, but also in the water. Surfer approved, our floating sunglasses are great for viewing the blue water with in the bright sun with their custom polarized lenses.
Floating Sunglasses, Floating Bamboo Sunglasses, Floating Wayfarers, Floating Wood Sunglasses, Bamboo Sunglasses, Bamboo Eyeglasses, Wood Sunnies, Womens Sunglasses, Mens Sunglasses, Sunglasses for Men, Wood Sunglasses, Sunglasses for Women, Polarized Sunglasses, Uv400 Protection, Affordable Sunglasses, Cheap Polarized Sunglasses, UV 400, UV 400 Sunglasses, Wood Eyewear, Bamboo Eyewear, Polarized, Instagram Sunglasses.
Look for our special Instagram Tags
TZ Lifestyle is very active on instagram, with our Instagram Sunglasses and Watches page: TZ_LIFESTYLE_. We consistently run sunglasses and watches promotions; giving you the ultimate sunglasses sales as often as possible. Be sure to look up some of our favorite tags for your chance to score big on your next TZ Lifestyle Sunglasses purchase.
Our Favorite Tags:
# TZLIFESTYLE
# TZLIFE
# TZ
# Sunglasses
# Floating Sunglasses
# Bamboo Sunglasses
# Floating Bamboo Sunglasses
# Bottle Opener Sunglasses
# Bottle Openers
# Mens Sunglasses
# Womens Sunglasses
# Wood Sunglasses
Floating Bamboo Sunglasses are our specialty. TZ Lifestyle is the industry leader when it comes to all Floating Wood and Floating Bamboo Sunglasses. We look forward to sharing our Polarized, UV 400 Protected, Impact Resistant, and Scratch resistant Floating Bamboo Sunglasses with you.
Curious about our Floating Bamboo Sunglasses Size? View our Floating Bamboo Sunglasses Size Chart Here.
Do you have questions about our Floating Bamboo Sunglasses? Contact TZ LIFESTYLE Here for more information on your Floating Bamboo Sunglasses.
For more frequently asked questions about our Sunglasses and Floating Bamboo Sunglasses, view our FAQS Page Here.
Sign up for our Rewards Program
Earn points for every dollar spent for future discounts. Automatic 10% off when you sign-up today!